Head of Units– Mrs. Ogechi Shadamoro
Other Key Officers – Joseph Aneke,Chukwuma Mgboji,Ann Orji,Rita Odimba
Functions – Work on Project Implementations starting from Initiation to Close
News and Events–
CBT-The first UNN Computer Based Test has been successfully Implemented this year in 2015 and it was a huge successful
Branded Student ID Card – The UNN Branded student card has also produced in 2015 with the functionality of serving as a student ID card and a payment device for purchases and  including using it at the ATMs
E-Market Place- The UNN E-Market place was developed in 2015 and preparation for launching is in progress and will take place sometime in January 2016
E-Commerce – The UNN online store was also developed in 2015 and is also is in the preparation for launching with the E-Market Place in January 2016
I-Verification- I-Verification was designed and created in 2015 to serve as an application for  external vendors to verify UNN alumni or student of the university.
     UNN e-Market Place Project Launch-February 23rd, 2016.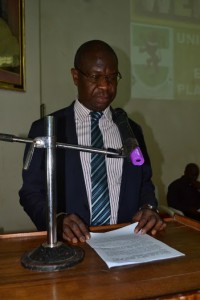 The e-Market Place project is geared towards harmonizing and harnessing the financial benefits of all operated businesses, market spaces and facilities within the University, through an online electronic platform.
Included in this project are biometric identity cards which will be issued to all traders on site to improve security and effective monitoring of people who are engaged in various types of businesses on our site.
The project is aimed at:
Creating and Managing an e-Market platform that will host the details of all University commercial facilities/spaces and their operators
Issuing biometric identity cards for business operators on the three campuses of the University.
Determining appropriate levels of charges and rents to optimize University Income
Registering all businesses with regularized rent and charges
Issuing appropriate tenancy agreements to support above
Liaising with and providing relevant information to the University security Department
Liaising with the bursary Department to ensure that all accruable revenues are properly paid into designated University account
With the zeal to achieve these objectives, a committee of 11 members was formed from different Units and Departments of the University to oversee the successful implementation of this project.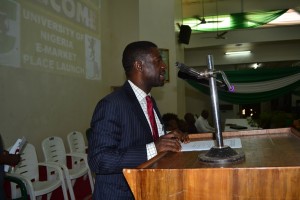 The project has been developed and implemented and registration has started. For Further Information, please contact any of the following:
Ogechi Shadamoro -09055397591
Ann Orji – 08114289840
Elizabeth Ukeje – 07057116872